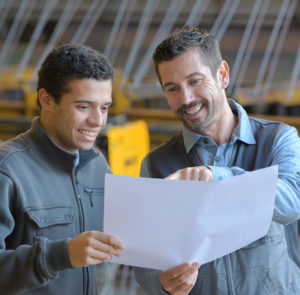 Any manufacturing organization that hopes to thrive – and even survive – in today's challenging global marketplace must be adept at finding solutions to difficult problems. The Lean Six Sigma A3 methodology is a root cause problem-solving analysis tool that provides a systemic approach to resolving highly complex manufacturing issues.  The A3 Problem Solving technique teaches employees how to rapidly address manufacturing problems, effectively communicate solutions, and monitor results.
Successful manufacturers constantly focus on improving quality and on-time delivery while attempting to reduce operating costs. Resources are always in short supply, so effective and rapid problem-solving methods are critical.
The A3 technique seeks to:
 – Clearly define the problem in measurable terms
–  Uncover potential root causes
– Determine the true root cause(s)
– Analyze alternative answers
– Develop implementation plans
– Communicate key performance indicators.
All information is recorded in a document printed on 11-by-17-inch paper, the size designated "A3" by ISO 216. This one-page project report lists the problem, process analysis, identified root causes, possible solutions and an action plan for problem resolution. This ensures the project team members will focus their efforts directly on the problem and its resolution and won't be distracted by extraneous or irrelevant data.
MANTEC Offers Expert A3 Problem-Solving Training to PA Manufacturing Companies
If your manufacturing company is located in southcentral Pennsylvania, MANTEC can provide comprehensive A3 problem-solving training that will enlighten your staff about the benefits of root cause problem-solving analysis. Your team will also learn how to apply it to their own projects. All A3 problem-solving training sessions are conducted by experienced manufacturing professionals who possess extensive knowledge of the A3 methodology.
Contact MANTEC to Learn More About Our PA A3 Problem-Solving Training Programs
Make MANTEC your choice for top-quality training that will help you achieve your goal of operational excellence.
On-site training courses are available for 4 or more attendees. Call us for pricing and details. 
MANTEC provides A3 & Root Cause Problem Solving training programs to manufacturers located in these Pennsylvania counties; York, Lancaster, Lebanon, Dauphin, Perry, Cumberland, Adams, Franklin, and Fulton.