Covid-19 Information for Manufacturers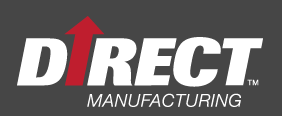 "MANTEC's support during a critical transition allowed Direct to sustain manufacturing, improve our quality process, and establish a strong and stable quality department for the future. MANTEC provides excellent service and often provides insights for other areas to improve."
~Wade Smith, Vice President of Operations of Direct Manufacturing
How MANTEC
Can Help You
MANTEC can identify your unique business solutions & will equip your company to succeed across all levels of the manufacturing industry!
Welcome To MANTEC 
South Central PA's Leading Manufacturing Training & Certification Provider
The MANTEC teams consist of knowledgeable industry professionals who bring an abundance of real-world expertise and experience to the manufacturing consulting function. We also have a wealth of internal and external resources that can help our clients improve their operating efficiency and achieve their productivity and profitability objectives.MANTEC offers manufacturing consulting to companies in the following PA counties: Adams, Cumberland, Dauphin, Franklin, Fulton, Lancaster, Lebanon, Perry and York. MANTEC specializes in LEAN manufacturing training & certifications, Smart Manufacturing programs, Six Sigma training for Manufacturers in PA, and business growth & efficiency training for manufacturers in Pennsylvania!
Contact MANTEC to learn more about how our manufacturing consulting services can give you an edge in today's highly competitive marketplace and boost your company's bottom line.
MANTEC Success Stories
MANTEC will help match you with a trusted, reliable solution customized for your situation. You don't have to do the legwork of researching providers. You have a single point of contact for all your business improvement and problem-solving needs.
Take a few minutes to view this video to watch five clients describe how MANTEC helped their business and why they like working with us.
For more success stories, please click here.