The "What's So Cool About Manufacturing" student video contest between local area middle schools announced the winners during an Awards Ceremony on February 23 at the Capitol Theatre in York. The online voting held February 8-10, determined the Viewer's Choice Award. Over 58,000 votes were cast in the three day period.  Videos can still be viewed here. 
Outstanding Editing- Eastern York School District, Eastern York Middle School showcasing SWF Industrial
Outstanding Cool- Central York School District, Central York Middle School showcasing American Hydro
Outstanding Videography- South Western School District, Emory H. Markle Intermediate School showcasing R.H. Sheppard
Viewer's Choice-  Eastern York School District, Eastern York Middle School showcasing SWF Industrial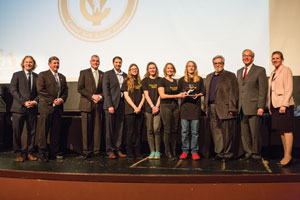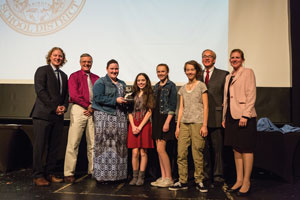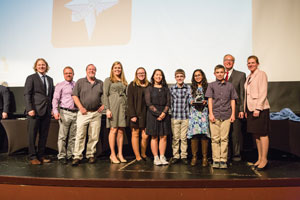 The purpose of the contest is to raise awareness among students and parents about today's advanced manufacturing environment, and the rewarding and engaging career paths and high pay scale available in the manufacturing sector. The 2.5 minute videos are available on the Dream It, Do It website at this link.
Judges were Jefrey Woodall, Associate Professor, Marketing & Strategy York College of Pennsylvania; PK Dennis, Director of Marketing, Die-Tech; and Rick Holberg, President, Holberg Design.
John W. Lloyd, MANTEC President and CEO, shared his view on what the contest can do for local manufacturing.   "York County enjoys a strong heritage in manufacturing unmatched anywhere in the U.S.  Our challenge is to insure we groom a workforce to rise to the level of the new and sophisticated industry environment.  "What's So Cool About Manufacturing" exposes young people to the dynamics of the workplace in a fun and competitive way.  This initiative is one step toward developing a pipeline of talent to maintain York County's place as a leader in manufacturing."
"What's so Cool About Manufacturing" is a Dream It, Do It initiative.  MANTEC partnered with York County Economic Alliance to launch the contest in York County.  Professional feedback for students was provided by Hayman Studio.