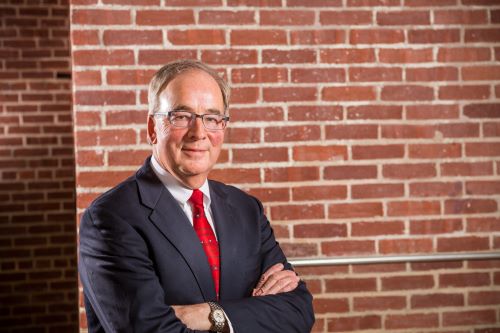 MANTEC has announced it will launch a search for its next President and CEO as
John W. Lloyd, who has held the position since 2001, will step down after 20 years at the end of 2020. As one of the Commonwealth's seven Industrial Resource Centers, MANTEC is connecting specialty solutions in manufacturing across a nine county region of South Central Pennsylvania.
"I count myself as extremely fortunate to have led a great organization with a highly professional staff in a region with such a proud history of making things," Lloyd explained.  "There is no better place for manufacturing than right here.  We make every conceivable product and manufacturing is an essential driver of our economy. Nearly 3000 manufacturing establishments and over 106,000 workers make their home here in South Central PA."
Lloyd has navigated MANTEC from the time of the 9/11 terrorist attacks in 2001 through the current ongoing COVID-19 crisis. Over his two decades at the helm, MANTEC has served nearly 500 client companies, driving $1.6 billion of quantifiable impact and creating and retaining over 14,000 jobs. Lloyd cites as his proudest moment when MANTEC was named the #1 Best Non-Profit to Work For in the United States in 2010. He will depart at the end of 2020 following MANTEC's completion of a new strategic plan for the future and the launch of a new branding campaign.  Lloyd adds that, "MANTEC's mission of Accelerating Manufacturing Excellence remains as critical as ever to regional companies and their employees as well as to the area economy."
Always a manufacturing advocate, before joining MANTEC Lloyd owned and ran Encon Corporation in Northeastern Pennsylvania, helping to grow it from a start-up to over 250 employees before selling it to a St. Louis firm. Lloyd's leadership experience ranged from Operations to Finance to Sales and Marketing, but his passion has always been the people aspect of business. Through it all he has remained a proponent of building a strong organizational culture as a prerequisite of building a successful business.
MANTEC will conduct a national search for its next CEO to take the organization to the next level of client service, growth and excellence. The ideal candidate will possess strong leadership skills with a passion for manufacturing and experience in advocacy, collaboration and establishing a strong organizational culture. The search is being conducted by Samaritan Business Consulting of Lancaster with Jim Weischedel serving as point of contact.
Since 1988, MANTEC's team of specialty advisors has provided regional manufacturers with expertise in sales and marketing, process improvement, manufacturing technology, and workforce engagement to help them realize their full potential and grow.