Manufacturing any product relies on access to materials — after all, you can't build something out of nothing. But if your products call for hard-to-find resources or pose significant supply chain challenges, it's not always easy to find the right supplier, especially if you're trying to stay American-made or minimize the effects of international shipping. Fortunately, MANTEC can help by connecting you to Supplier Scouting services. We can help you gain access to the resources you need to keep your operation moving and stay profitable.
Scouting Process
Supplier Scouting is a formal process to provide viable business opportunities to U.S. manufacturers. Let us connect you to other U.S. manufacturers that have relevant production capacities and capabilities to meet your current market needs. Using a systematic process, supplier scouting provides assistance to centers, manufacturers, original equipment manufacturers (OEMs), and federal, state, and local governments, as well as others in scouting for a domestic manufacturer(s) to produce a particular item.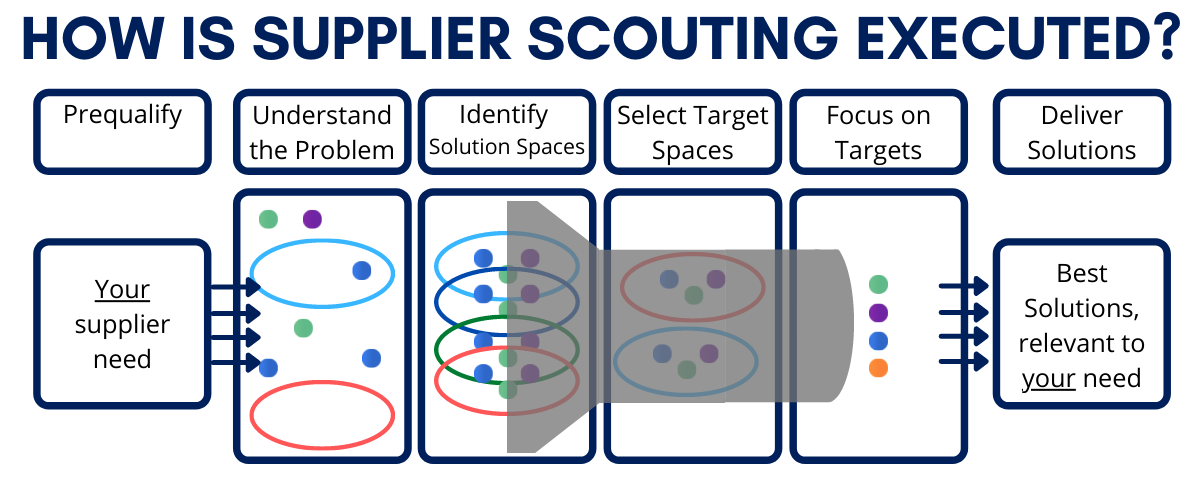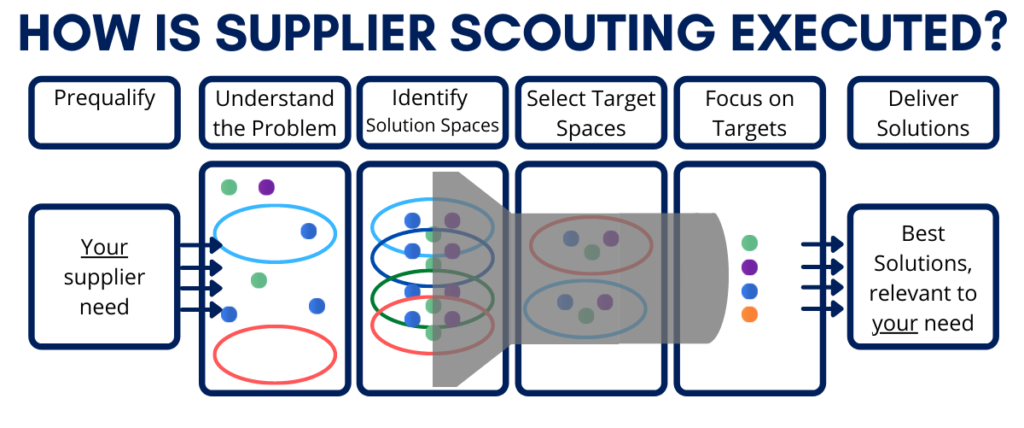 We do this with the help of the Manufacturing Extension Partnership (MEP) National Network, a partnership among public-private organizations that provides solutions to U.S. manufacturers. It links your organization with partners who can provide appropriate supplies and resources, even those that are unique or hard to find. The MEP NN Center scouts for U.S. manufacturers that are capable and interested in supplying needed products. These are real, immediate, viable business opportunities for U.S. manufacturers that help remedy critical needs.
Scouting Benefits
Supplier Scouting is available for large and small businesses and everything in between, but it's focused on the needs of small and mid-sized manufacturers. It improves supply acquisition and can help federal agencies meet requirements for Buy America and Buy American provisions through domestic sourcing. In many instances, Supplier Scouting can also help you find partners that are veteran-owned small businesses. All company information is proprietary and will not be included in MEP NN Supplier Scouting opportunities or reports.
Supplier Scouting can help you:
Improve operations and efficiency through product solutions that fit your organization well.
Avoid the high costs of overseas, international transportation through re-shored supplies.
Support American-made products and enterprises with local sourcing.
Enable product creation with reduced supply chain interruptions.
Expand production options with access to hard-to-find items.
Address the specific needs of your operation.
Whether you rely on rare items for production, need something to replace obsolete products, or are looking to expand upon your existing options, Supplier Scouting can be an exceptional benefit to many manufacturing environments. Efficiency, profitability, and accessibility are all key advantages the right suppliers can help a company access.
Why MANTEC
As a regional center of the MEP National Network, MANTEC can connect manufacturing clients to a program called Supplier Scouting when they need parts or products. MANTEC supports a wide variety of Pennsylvania manufacturers throughout the counties of Adams, Cumberland, Dauphin, Franklin, Fulton, Lancaster, Lebanon, Perry, and York. We're an experienced, nonprofit service provider with a variety of services designed to help manufacturers stay competitive and profitable, such as process improvements, sales and marketing, technology acquisition assistance, and workforce engagement resources.
Our dedicated team of knowledgeable professionals makes it easy to find Supplier Scouting in Pennsylvania that prioritizes the unique landscape of your manufacturing environment. From health and safety requirements to cost-effective delivery, our connections with the MEP National Network can help you find a solution tailored to the needs of your operation, all while supporting American businesses and reducing the costs and carbon footprint of overseas shipments.
To put this network to work for your supplier needs, simply fill out the Request Contact form below or download the Supplier Request forms and return them to info@mantec.org. We look forward to working with you!