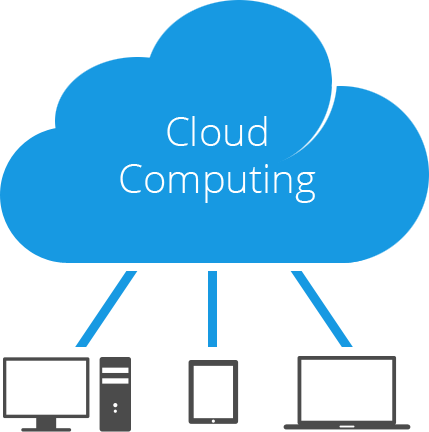 Cloud computing is rapidly becoming an essential process in just about every industry. Manufacturing is no exception. A simple explanation of cloud computing is that it entails storing and accessing data over the internet instead of a computer's hard drive. One way to think of "the cloud" is as a metaphor for the internet itself.
A few of the many benefits of cloud computing include:
Cost savings – Cloud computing eliminates in-house server storage and application requirements, which can result in significant cost savings for businesses of all sizes.
Reliability – Cloud computing features a managed service platform that is more consistent and reliable than in-house IT infrastructures.
Simplified management – The cloud facilitates simplified IT management and maintenance via centralized administration of resources.
Strategic advantage – By giving companies access to more computing resources, cloud computing also gives them a competitive edge in the marketplace.
What Are the Advantages of Cloud Computing-Based Manufacturing?
Manufacturers can reap several specific benefits from transitioning to a cloud computing environment:
Increasing productivity while lowering costs – In addition to managing all basic business processes, the cloud can also accommodate product development and other essential manufacturing functions with ease. This can result in higher productivity at a lower cost than when implementing an internal IT infrastructure.
Accommodating growth – The nimbleness and flexibility of cloud-based computing enables manufacturers to respond more quickly to market trends, which is imperative for any operation that is seeking to grow. The cloud also is also more amenable to expansion, as it does not require integration with an IT infrastructure.
Acceleration of product development – Getting new products to market as quickly as possible helps manufacturers maintain a competitive edge. Cloud-based platforms can facilitate collaboration between engineers and others involved in product development much earlier in the design process, which reduces the timeframe from conception to launch.
Easy scalability – The built-in scalability of cloud computing makes it easier for manufacturers to manage increasing or decreasing project workloads. Manufacturers can also leverage scalable resources on a pay-as-you-go or on-demand basis, giving them access to the resources they need without having to invest in expensive network infrastructure hardware and equipment.
Facilitating integration – Cloud-based computing for manufacturing also facilitates the simultaneous integration of data streams from multiple partners, platforms and devices, which can prove advantageous when working with numerous supply chain partners.
Enhanced data security – With all the concerns about hacking and data breaches these days, cloud-based manufacturing can provide greater peace of mind. The cloud features best-in-class cybersecurity measures that are typically more advanced than is available with network infrastructures. This is especially important when working with multiple partners.
The Relationship Between Smart Manufacturing and Cloud-Based Computing
The "smart" manufacturing process, which is considered the" wave of the future" in manufacturing, is the ideal match for cloud computing. Smart manufacturing integrates the following core disciplines: growth and innovation, technology, operational excellence and quality, and workforce development into a coordinated operating system that enables manufacturers to increase productivity and efficiency.
Cloud computing provides the structural support required for implementing and utilizing smart manufacturing in small and medium-sized companies.
MANTEC Supports Cloud Computing-Based Manufacturing Initiatives in York, PA
York, PA-based MANTEC offers unparalleled expertise in the use of cloud computing as it relates to the smart manufacturing process. Our team of knowledgeable, experienced manufacturing professionals will collaborate with your staff to implement smart technology featuring cloud-based computing.
If you're not interested in one of our skilled professionals helping you on-site, we also offer a variety of smart manufacturing training programs in our York, PA office that allow you to take what you've learned and apply it back at your facility.
MANTEC also provides affordable smart technology training opportunities that include comprehensive instruction on the use of cloud-based computing in manufacturing. To register for an upcoming training session, please click here or give us a call at 717-843-5054 for more information.