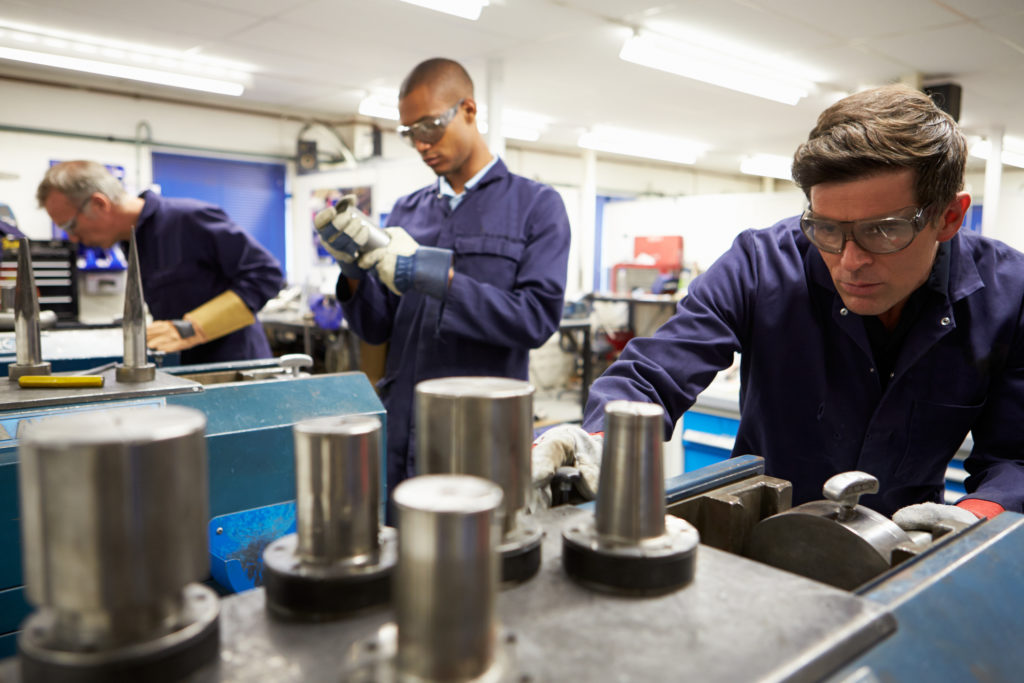 Workforce Improvement Training For PA Manufacturers
Workforce improvement is an ongoing process that is essential for any manufacturing company that hopes to remain competitive in today's global marketplace. MANTEC offers superior training services that increase your employees' skill levels and ensure legal and regulatory compliance. Our Human Resources Consulting experts are highly skilled in all areas of maintaining and maturing the different levels of a manufacturing-based company, including
• Cultural and Leadership Assessment
• Performance Appraisals and Compensation Systems

We Also Provide Health & Safety Committee Training to PA Manufacturing Companies
Does your organization currently have a health and safety committee in place? A health and safety committee is comprised of labor and management representatives who meet on a regular basis to ensure the organization is implementing and maintaining safe workplace practices. A health and safety committee will also focus on verifying the organization is complying with all relevant OSHA regulations.

MANTEC's HR consulting experts can provide the high-level health and safety committee training your manufacturing organization needs to form an effective committee and ensure it continues to meet your ongoing safety needs. We'll help you determine the appropriate committee size and structure and set reasonable, attainable priorities that serve the best interests of labor and management. We'll also assist you in establishing a framework for conducting investigations of safety incidents when they occur.

We've Helped Companies Throughout Southcentral PA Meet Their Workforce Performance Objectives
Join the many companies that have taken the next step to solidifying their future. MANTEC's Workforce Development Services have helped manufacturing entities achieve growth, higher monetary performance, increased employee and customer satisfaction, and cultivate a brighter future for their company.

Learn More About Our Workforce Development and Health and Safety Committee Training Services
Get the training your company needs to remain competitive in the global marketplace. For more information about our Workforce Development Services, Call MANTEC First at 717-843-5054 or contact Leigh Ann Wilson at wilsonla@mantec.org.
MANTEC provides workforce improvement training to manufacturers located in the following Pennsylvania counties; York, Lancaster, Lebanon, Dauphin, Perry, Cumberland, Adams, Franklin, and Fulton.