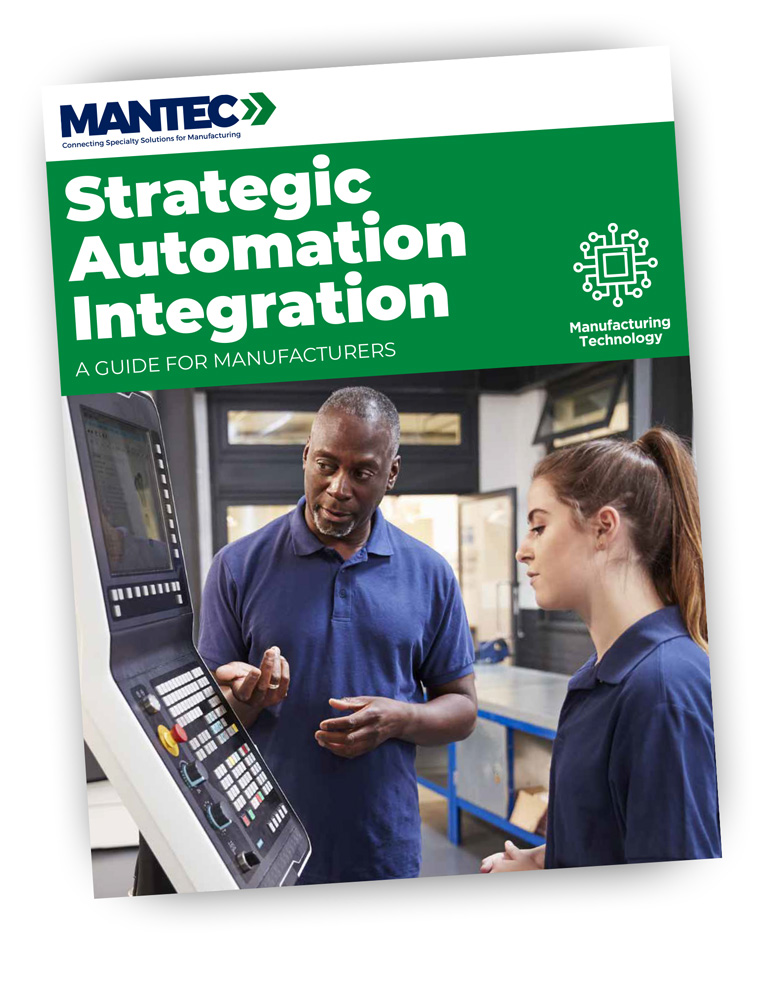 Adding automation to production lines and business processes has become an essential strategy for manufacturers who wrestle with persistent labor shortages and struggle to adapt to supply and demand disruptions. Let MANTEC help you explore how automation can address these issues in your manufacturing business with our FREE guide "Strategic Automation Integration: A Guide for Manufacturers."
In it you'll find:
3 Ways to Reduce Labor Needs with Robotics
3 Areas to Automate for Greater Flexibility
3 Areas to Add Technology for Productivity and Efficiency Gains
Explore how automation can reduce your dependence on manual labor and improve your manufacturing flexibility.
Contact a MANTEC specialty advisor
To learn how we can impact your manufacturing business.