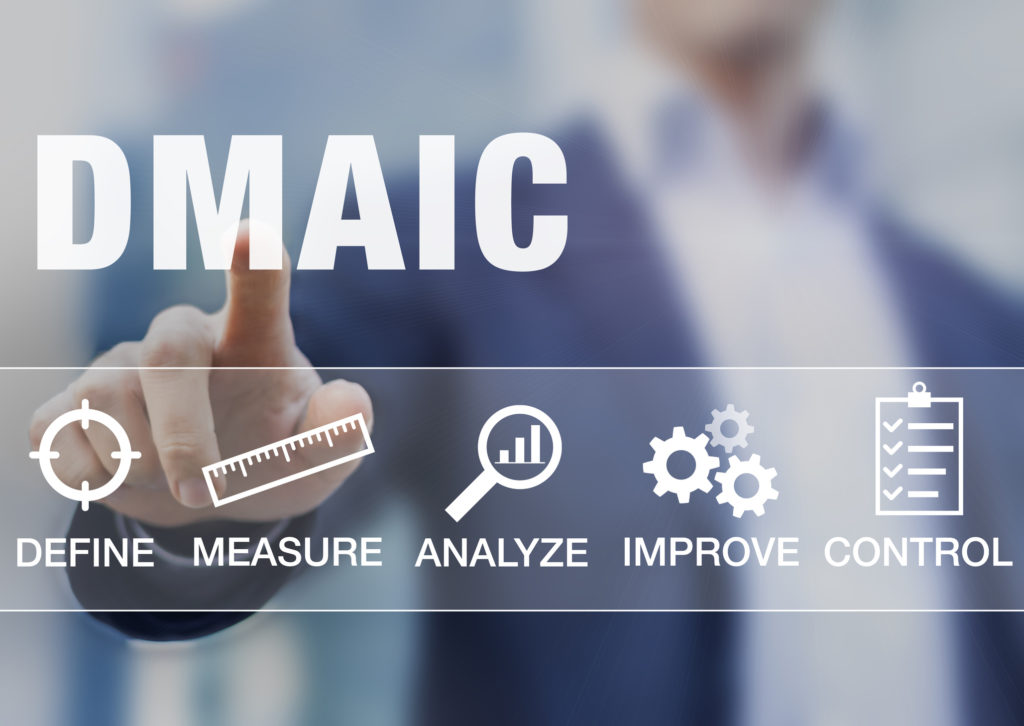 The Six Sigma Green Belt is for employees driven towards achieving high levels of customer satisfaction while reducing operational costs through the use of fact-based, data-driven, statistical tools. Green Belt certification indicates that the employee possesses a solid understanding of basic to more advanced elements of the Six Sigma methodology. Green Belt-certified professionals typically assist with data collection and analysis for Black Belt projects. They may also lead basic process improvement projects or serve as a team member on more complex projects led by a Black Belt-certified professional.
Six Sigma Green Belt Professionals Employ the DMAIC Problem-Solving Methodology
A core part of Six Sigma is the DMAIC method which is used by Green Belt-certified employees to solve challenging business problems. DMAIC stands for:
• DEFINE
• MEASURE
• ANALYZE
• IMPROVE
• CONTROL
The DMAIC method utilizes formal processes to analyze the situation, evaluate solutions for implementation, and sustain the improvements over the long-term.
The Benefits of Green Belt Certification Training Offered by MANTEC in PA
MANTEC offers cost-effective Green Belt certification training to manufacturing companies based in South Central PA. Green Belt Candidates learn how to apply the powerful combination of tools to improve business processes, attain peer and employer recognition, complete a project at your company that utilizes tools taught throughout the course, and become a certified Six Sigma Green Belt.
MANTEC has helped manufacturing entities of all types and sizes throughout the region receive the training they need to enhance their process improvement efforts. Our training can assist you in developing a workforce that is proficient in the implementation of the Six Sigma methodology.
Six Sigma Green Belt consists of 8 classroom days and four one-on-one sessions. It will provide a comprehensive overview of Six Sigma concepts, history, roles, implementation, and Green Belt statistical tools.
New in 2019! MANTEC is offering a coursework only option!  Participants will attend the same 8 classroom days and receive a Certificate of Completion of Green Belt Training.                                                                                                                                                *To receive Green Belt, participants will need to complete a project in addition to coursework or take a third-party certification test.
MANTEC training is WedNet Eligible!  $1,800 available per employee annually.  *Six Sigma Green Belt typically qualifies for $1200.
Upcoming Six Sigma Certification Programs In PA
Available Spaces: Unlimited
Available Spaces: Unlimited
Available Spaces: Unlimited
On-site belt courses are available for 4 or more attendees. Call for pricing and details.
Don't see a course you need? Contact Us to get the latest course information.
MANTEC provides Six Sigma Green Belt training programs and services to manufacturers located in the following Pennsylvania counties; York, Lancaster, Lebanon, Dauphin, Perry, Cumberland, Adams, Franklin and Fulton.