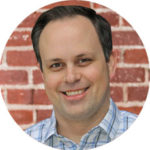 MANTEC welcomed Dan Laskowitz as a new Professional Business Advisor for York County in February 2018. Dan has over 12 year of experience working in the highly-regulated medical device industry. Before MANTEC, he held the position of Engineering and Quality Manager for StarDental. His responsibilities at StarDental consisted monitoring and initiating quality system improvements, reductions in cost of quality and new product development. Along with StarDental, Dan has also held positions with Unilife in York and Globus Medical in Audobon, PA. Throughout out Dan's 12 years of experience he has gained valuable skills in every department from product development and operations to marketing. With these skills he is able to better support his clients in all aspects of their business. Dan acquired a B.S. in Mechanical Engineering from the University of Maryland and an M.B.A. from Temple University's Fox School of Business.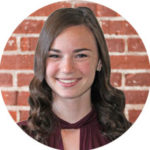 Kelsey Deemer joined MANTEC as the new Marketing & Events Coordinator in May of 2018. In this role, she will assist and support all marketing and event activities. Kelsey is a recent graduate from Shippensburg University majoring in Human Communication Studies and minoring in business. She was an Operations Communication Intern for Volvo Construction Equipment where she supported the communications team in event coordination, graphic designing, and composing articles for an audience of over 800 employees. With these skills, she is able to bring new ideas to MANTEC to expand our marketing and event strategies.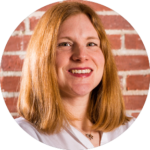 Leigh Ann Wilson joined MANTEC in 2007 and has steadily increased responsibilities. Leigh Ann will take on an active role as the new Business Development Manager. She will remain the Marketing Manager and provide strategic direction and oversight of marketing and events. In the new role, Leigh Ann will develop prospect relationships for the Professional Business Advisors and re-establish relationships with local Chambers and business groups.