Smart Manufacturing- Technology Series
Description: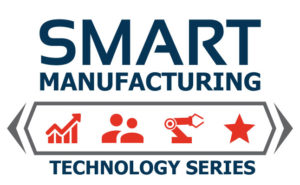 This is the first event of the Smart Manufacturing Technology Series.  This event is designed to bring you up to speed with the most recent developments in the industrial robotic field featuring knowledgeable, local resources. This is 3 parts over 2 (non-consecutive) days.
October 24 at JLS Automation in York:
Part 1- Strategy-level panel discussion with industry experts

Trends and new developments.  Is this right for my business, and how do I get started?

Craig Souser, President and CEO of JLS Automation

Kevin Keller, Owner of K2 Kinetics

John McElligott, President of The Fortress Initiative and York Exponential

Moderator:  Bob Rhein, President of PennAir

Part 2- Shop floor product demos

Working equipment from JLS, K2 Kinetics, and York Exponential
November 1 at MANTEC in York:
Part 3- Hands on lab experience with equipment

Actual programming of PennAir YUMI robot in MANTEC's Smart Manufacturing Laboratory
Future series topics may include:
Big Data
ERP
Additive Manufacturing
Hands-on Lab
Outcomes include:
Discuss technology trends, view actual demonstrations and hear from experts.
Develop new business alliances.
Share resources that have proven useful.
Plant Tour by the host company.
Participants must:
Be a manufacturer.
Have an interest in knowing how technology can improve company c

ompetitiveness
The series is limited to 25 participants.  We may need to limit per company registrants.
The $100 is for both October 24 and November 1.  On October 24, participants will sign up for the November 1 morning or afternoon lab.