Proud to Manufacture in PA 2017
Description:
Join us on October 5, 2017 for a jazzed up Proud to Manufacture in PA celebration!
MAINSTAGE PERFORMANCE #1  8:00 am - 10:00 am
NETWORKING, BREAKFAST, MORNING PANEL DISCUSSION 
"Keeping Your Business in Tune"
Panel Speakers:  Cheryl Rhein, Penn-Air;  Chris Tarsa, C.L. Sturkey; Frank Lecrone, AquaPhoenix Scientific
JAMSESSIONS (WORKSHOPS) Pick 1 of 2  10:00 am - 11:00 am
(Expect a follow up email requesting your choice)
#1- Advanced Manufacturing Technology – Starting the Digital Journey
Speaker:  Robert Lowe, Loman Control Systems
Advanced Manufacturing Technology (AMT) is a journey to digital transformation that begins at the plant floor. Identifying which technologies such as; ERP, Robotics, IIoT, Big Data, Cloud computing, wireless, predictive analytics, etc., that should be leveraged in your factory can be overwhelming.  Where do you begin? A well planned technology strategy allows your company to appropriately leverage these technologies to make incremental, short term business improvements that can deliver sustainable value on your journey to smarter manufacturing.
This workshop will provide proven methodologies and case studies to help attendees learn how to begin the AMT journey. Start small with a big picture in mind while prioritizing projects that can deliver the highest short term returns.
ATTENDEES WILL LEARN:
What is AMT and how does it apply to my facility
How to evaluate where you are now
Identify the opportunities
Create the strategy
How to set priorities
#2- The 5th S – Sustaining your LEAN and Six Sigma Journey
Speakers:  Mark Robertson, Andy Oskam and David Hanan; MANTEC
Is your organization like the movie "Groundhog Day" where you are living the same crisis day after day?  Why is changing a culture so difficult?
After undergoing LEAN or Six Sigma training, this workshop will give you reference points to support change in your organization including:
Real examples of how the change worked and stuck
Holding trained employees accountable to complete projects
Documenting plant metrics to reviewed with all
Overcoming obstacles and moving toward the next target
RED CARPET AND MAINSTAGE PERFORMANCE #2  11:00 am - 1:30 pm
NETWORKING, LUNCHEON, AWARD RECOGNITION, KEYNOTE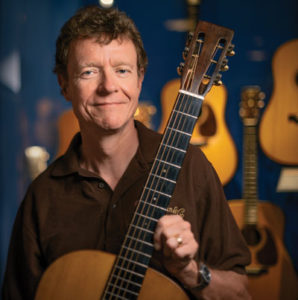 "Staying Relevant for 185 Years"
Keynote Speaker:  Chris Martin, Chairman and CEO, C.F. Martin & Co., Inc.