Manufacturing Innovation Summit
Description: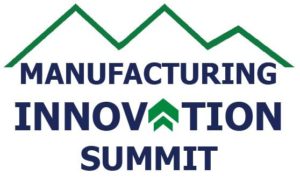 New in 2021, the "Manufacturing Innovation Summit" is focused on telling the stories of Pennsylvania manufacturers that have successfully navigated challenges through innovation. The virtual event will also have networking opportunities and a virtual happy hour highlighting a Pennsylvania alcohol producer.
Keynote: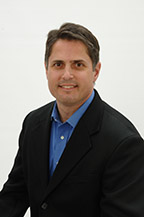 Zippo has made great progress in its innovation efforts globally and it continues to optimize our processes daily.   From understanding its consumers and competitors better, to developing a disciplined stage-gate process, to cloud-based project management, Zippo is improving its speed-to-market and seeing very strong results.   The challenges Zippo has overcome, and those it is in the process of overcoming, will be shared with the attendees.   Attendees  can look forward to some of the key learnings, successes, and failures that have helped Zippo accelerate its innovation efforts.
John Sicher is the Vice President of Innovation and Brand Management at Zippo.
John has over 20 years of brand management, innovation, and strategic planning experience.  John oversees brand management and innovation for all ZipCorp brands globally, where he and his team will set the overall brand strategy and positioning.  For China, John will provide ongoing support in marketing and innovation.  His additional responsibilities will include brand strategy and planning; brand marketing and positioning; and brand profitability.
Happy Hour Keynote: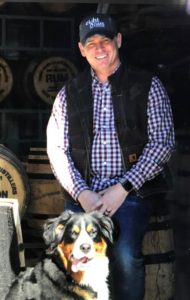 Chad Butters is the Founder and CEO at Eight Oaks Farm Distillery.
Chad is a retired Army aviator with 25 years of active duty military service. Chad has broad experience in project management, human resource management, leadership, operations management, problem-solving, regulatory compliance and system safety development. His passion for family, agriculture, science, and history eventually led to the creation of Eight Oaks Farm Distillery, located in the rolling farmlands of Pennsylvania's Lehigh Valley. His goal with Eight Oaks is to stay true to the spirit of distilling, while giving back to the Pennsylvania community of New Tripoli that he and Jodi call home, something Eight Oaks does through the distillery's partnership with three nonprofits close to his heart: The Cancer Support Community of Lehigh Valley, Local Food Pantries, and The Farmer Veteran Coalition.
Agenda:
11:00 - 12:00pm- LIVE keynote by Zippo: Keeping an American Icon Relevant
 2:30 - 3:15pm-    Virtual Networking
 3:30 - 4:30pm-  LIVE Happy Hour Keynote by Eight Oaks Farm Distillery: Crafting Fine Spirits
                                   *Alcohol can only be shipped within the state of Pennsylvania
 5:30 - 6:30pm-  Virtual Happy Hour featuring craft spirits from Eight Oaks Farm Distillery