SMART Manufacturing Conference
Description: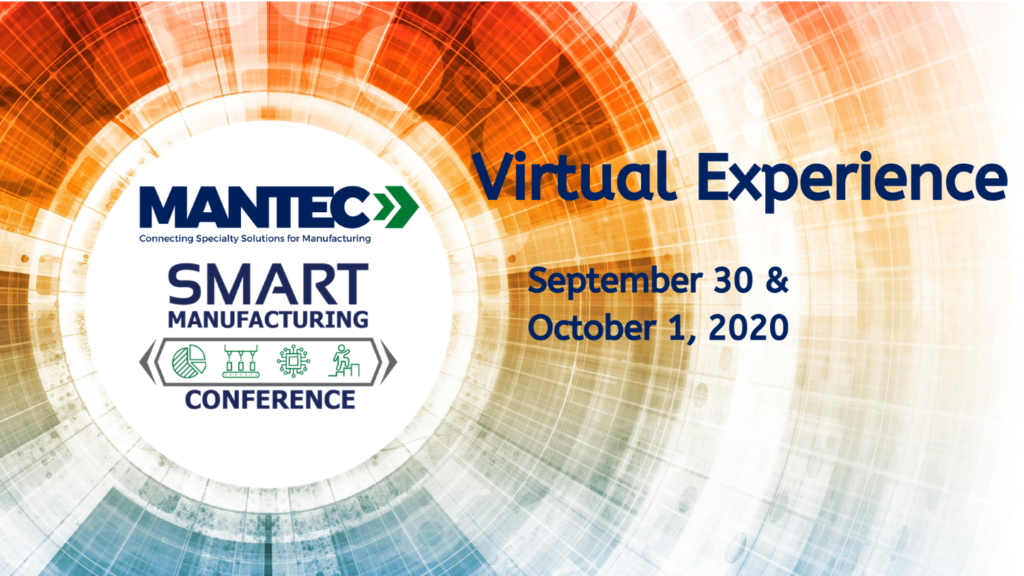 Due to continuing concerns surrounding Coronavirus/COVID-19, MANTEC has decided for our annual conference to be a fully virtual experience.
Featuring Keynotes From:

From Bankruptcy to Supplier of Choice: When Alignment, Culture, and Execution Collide
Sam Miller, President
For 90+ years the Wolfgang brand was a known staple in the region for making high quality candy used for fund raising events. However, the fund raising industry changed dramatically in 2009-2010 with legislation passage negatively affecting fund raising sales. In 2016, Wolfgang made a strategic shift to a business model focused on B2B manufacturing that laid the foundation for the future. Over the next three years, the Wolfgang team persevered through building purchases, renovations, line installations to become a supplier of choice in the industry.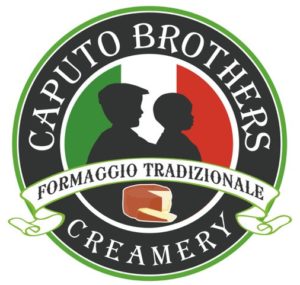 The Curd Evangelist: Saving Pennsylvania Dairy Farms
Rynn Caputo, Owner
After years of traveling to Italy and finishing culinary school in Calabria, the Caputo's dream of creating artisan, Italian-style cheeses in the U.S. was born.  As Caputo Brothers Creamery continues to expand, Rynn has become the face of their business. With the goal to revolutionize the mozzarella industry, she continues to educate consumers.  Rynn is a champion for animal welfare, Non-GMO feed, higher standards on cleanliness, and a better living wage for local farmers- knowing that these values lead to a higher quality product.  Her passion becomes electric when she explains the important role Caputo Brothers Creamery play in helping save Pennsylvania Dairy farmers.

On-demand Sessions:
Making Augmented Reality a Reality at BAE
Angela Stover, BAE Systems, Inc.
Learn how BAE Systems is incorporating augmented reality solutions to get jobs done faster, more accurately, and safer. BAE Systems helps customers stay a step ahead when protecting people and national security. The organization also stays a step ahead on implementing new technologies.  In addition, new weld automation technology was developed in partnership with the Army Research Laboratory to greatly improve weld quality and efficiencies.
Using 3D Laser Scanning to Gather Existing Conditions in a Manufacturing Environment
Steve Kinney, Print-O-Stat
Warren Miller, The Hershey Company
Learn about what laser scanning is and how it helps to save valuable time and money in the management of your facilities. Employing the use of laser scanning technology you can quickly and accurately document your facility. With the point cloud data, your facility design staff will be able to record all of the existing conditions from equipment locations along lines to MEP, architectural and structural elements in your design software. In the future you will be able to refer to that data for accurate measurements without physically having to visit those locations.
Virtual Reality: Education and Training
Rajesh Jha, SimInsights Inc.
Industry consensus is that extended reality (XR) has tremendous potential to impact training & education. Learn how to make an impact in workforce development, career, and technical education.  This course will overview VR science and technology, why VR matters for training, and share case studies of successful implementation.
Strategic Growth Through New Products and Channels: The Amazon Marketplace
Pete Juratovic, WebFX
Kent Zollner, Pacer Pumps
Learn how Pacer Pumps increased market penetration and created new revenue streams through implementation of Amazon Marketplace. Experiencing consistent decline over in sales over several years, Pacer Pumps wanted to form a new strategy, create new products, and create new revenue streams.  Pacer Pumps' new growth strategy included creating an online marketplace. Sales of a new product offering exceeded all expectations in its first few months of release in 2018.
Agenda:
Wednesday, September 30
11:00 – 12:00pm LIVE Keynote: From Bankruptcy to Supplier of Choice
12:00 – 1:00pm Executive Networking Luncheon (Exclusive opportunity)
1:00 –   2:00pm Panel Discussion with On Demand Content Presenters
Thursday, October 1
9:00 – 10:00am LIVE Special Address: The Supply Chain Crisis– Realignment and Reshoring in a Time of Turbulence
4:00 – 5:00pm The Curd Evangelist- Saving Pennsylvania Dairy Farms
5:30 – 6:30pm Networking Experience: Mozzarella Stretching Class
Networking:
Wednesday, September 30
10:00 – 10:45am Sales & Marketing Mingle
12:00 – 1:00pm Executive Networking Luncheon (Exclusive for Execs)
2:15 –    3:00pm Human Resources Mingle
Thursday, October 1
10:15 – 11:00am Process Improvement Mingle
11:00 – 11:45am Manufacturing Technology Mingle
1:00 – 1:45pm Leadership Mingle
Registration Prices:
Early bird VIP Full Access until September 7: $55
VIP Full Access: $80
Limited Company Access: $30 (This includes access to the on-demand content only. This does not include access to the live content or networking)
Mozzarella Stretching Experience: $30
SPONSORS
MEDIA SPONSOR:

SPECIAL PARTNER:

       

 

 

GOLD SPONSOR

 
SILVER SPONSORS



 

 
| | | | |
| --- | --- | --- | --- |
| BRONZE SPONSORS | | | |
| | | | |
| HAPPY HOUR SPONSOR | | REGIONAL PARTNER | |