Smart Manufacturing- Process Excellence Series 2019-2020
Description:
The Process Excellence Series includes 4 plant tours.  This series is designed to give you exposure to companies excelling in Process Excellence as a means toward profitability and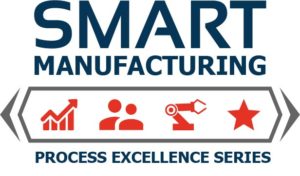 competitiveness.  This year, many of our tours are hosted by our 2019 Process Excellence Manufacturing Award nominees.
The Series Schedule Includes:
January 16, 2020- Plant Tour at Environmental Recovery Corporation in Lancaster
April, 2020- Plant Tour TBD
May 14, 2020- Plant Tour at Taylor Communications in York
June 11, 2020- Plant Tour at AquaPhoenix Scientific
Outcomes include:
Discuss common or unique Operational Excellence application experiences.
Develop new business alliances.
Share resources that have proven useful.
Plant Tour by the host company.
Participants must:
Be a manufacturer.
Be committed and in the process of practicing Process Excellence and Quality techniques.
The $175.00 rate is for seats at all four events. A company can send a substitute.  Please list the best contact when registering.
The series is limited to 25 participants.  We may need to limit per company registrants.