Proud to Manufacture in PA 2019
Description:
 
Welcome to the Rev-olution! Join us on October 3, 2019 at Brick Gables for celebrating local manufacturers and how we're changing global industries!
**Manufacturing companies receive 50% off registration fee!**
Welcome to the Rev-olution!  12:00 - 2:00 pm
NETWORKING, LUNCH, GROFF NORTH AMERICA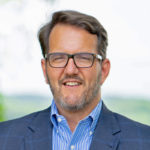 Lunch with Featured Keynote Speaker: Steve Groff, Groff North America
Steve, the son of a fourth-generation farm family, was born and raised in Lancaster County. After graduating Albright college and University of Virginia with his M.D., he completed residency training in orthopedic surgery at Penn State Hershey. He had a twenty-year clinical practice in York County. He was instrumental in the development of the area's largest musculoskeletal health organization, OSS, along with its ambulatory surgical center and Hospital Health system. Steve served as the president for three terms. After a nearly tragic bicycle accident, he and his family focused on the development of Wyndridge Farm, a restaurant, wedding and corporate event venue, and beverage manufacturer in York County, PA. Wyndridge has achieved a strong brand recognition in four years.
The US Farm Bill of 2018 legalized the ability for farmers to grow agricultural hemp. Steve recognized this significant change and has assembled a management team and outside professionals to take advantage of this opportunity.
Experience the Rev-olution!   2:00 - 3:00 pm
You don't want to miss these hands on activities such as hand massages with CBD oil! They will be both educational and fun. Check back soon for more details!
The Rev-olution!  3:00 - 5:00 pm
AWARD RECOGNITION, KEYNOTE, HAPPY HOUR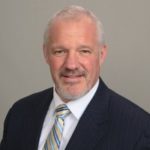 Keynote Speaker:  John Mocny , General Manager, Harley-Davidson
John Mocny is the General Manager of Harley-Davidson's York Vehicle Operations, where he oversees the production of Touring, CVO™, Softail®, and Trike motorcycles. He is responsible for overall plant safety, quality, delivery, cost, people, and sustainability.
Prior to joining Harley-Davidson, John was Corporate Director of Manufacturing at Spartan Motors, a producer of Fire Trucks and Delivery Vehicles. John was also the CEO at Bandit Industries and the Senior Director of Manufacturing for the Honeywell Aerospace Wheel and Brake division. He also held roles at Caterpillar Inc., where he led a number of plants through the lean culture journey. John started his career at General Motors, eventually leading the transformation of their Lansing assembly plant and the implementation of their operating system.
John has a master of science in engineering management from Rensselaer Polytechnic Institute (New York) and a bachelor of science in mechanical engineering from Michigan State University.
Harley-Davidson is about to usher in a new era in motorcycles with the release of their electric bike, Livewire. The York plant will also be expanding due to changing markets.
                                                                FLAG SPONSOR
​



Happy Hour Sponsor:
                          Media Sponsor:
 

STRIPE SPONSORS

 

 
 
 

 

STAR SPONSORS

 

 
Registration Prices:
Manufacturing Companies: $60
Non-Manufacturing Companies: $120
Keynote & Happy Hour Only (3:00-5:00 pm): $45
Please select the correct registration option in the drop down menu below. The Manufacturer's Discount option is for manufacturing companies only.