Smart Manufacturing Conference 2019
Description:

Join us for the first Smart Manufacturing Conference that is focused on the latest and most successful trends for manufacturing!
Featured Panel 11:00

-

12:00
"The Value of Technology in Manufacturing"
Josh Smith- Lead IT Site Operations
Russ Carey – Paint Process Engineering Manager
Zach Kauffman – Paint Operations Manager
Top leaders from Harley-Davidson will discuss the convergence of Operations and Information Technology and the application of cloud based technology for predictive maintenance. The panel will also discuss the future of technology and innovation in manufacturing for Harley-Davidson.
Breakout Session #1 12:45 - 1:45
Attracting and Retaining the Z & Millennial Generations for Manufacturing
Denise Ball, ToolingU
Kevin Allison, Crescent Industries, Inc.
With millions of manufacturing workers expected to retire in the next few years, the Z Generation and Millennials will fill the positions. As this generation enters the hiring pool, employers discover that the new workers learn quite differently than they did. Manufacturers need to leverage their key characteristics, implement new learning and develop programs that align to the incoming generations, rethinking policies will attract and retain these generations.
Crawl, Walk, Run Your Way to Additive Manufacturing
Timothy W. Simpson, The Pennsylvania State University
Manufacturing Panelist- TBD
A pattern is emerging among companies adopting metal-based additive manufacturing (AM). Manufacturing companies use AM to replicate an existing part to understand the technology's costs and capabilities. This process gives them insight into the process and allows them to move onto the second stage wherein they adapt their designs for AM to reap more of its benefits, leveraging the design and material freedoms that AM affords. These manufacturing companies will shift to optimizing for AM as they gain confidence in the process while learning how to capitalize on AM to its full potential. These three stages can be effective when designing for AM which will then help create continuous improvement.
Breakout Session #2 2:00 - 3:00
What You Need to Know About Manufacturing Cybersecurity Risks
Pat Toth, NIST/MEP
Jason McNew, Stronghold Cybersecurity
Dan Baker, York Precision Machining & Hydraulics
For a long time, we've associated cybersecurity risks with financial institutions, the defense industry, academia, governmental organizations and health care institutions. The databases of these types of organizations contain vast quantities of valuable IP and personal information — precisely the kind of data that cybercriminals want. However, recent reports highlight the growing trend of sophisticated hacks and organized nation-state sponsored cybercrime targeting manufacturing companies that previously considered themselves immune from cyber attacks. So what's changed? Why are manufacturers suddenly being targeted? What are the cybersecurity risks in manufacturing? And most importantly, what can you do to protect your company from them?
Grit Matters: Manufacturing Cultural Transformation
Karen Norheim, American Crane & Equipment Corporation
Karen Norheim is Executive Vice President of American Crane & Equipment Corp, a leading manufacturer of Overhead Cranes & Hoists. As the 2nd generation coming into the leadership role for the her family's company, Karen sought to solidify the "Founder's Legacy" while putting her own stamp on the company culture. Karen will share her company's journey to their new mantra – "Grit Matters: Perseverance, Heart & Integrity"  and the reboot of their mission and values.
Keynote 3:15 - 4:0
0
Changing Times, Andrea Funk, EnerSys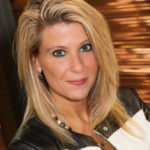 Ms. Andrea J. Funk is the VP Finance-Americas at EnerSys ,the global leader in batteries, chargers and accessories for motive, broadband, reserve, aerospace and defense applications. She previously served as the Chief Executive Officer (2013-2018) and Chief Financial Officer and Treasurer (2010-2013) of Cambridge-Lee Industries LLC, a $500M global leader in the manufacture of copper tubing and distribution of copper-focused products.

Andrea will discuss technological breakthroughs and the rate of change in our lifetime. She will use personal examples of growth and innovation. The goal of this keynote speech is to inspire you to adopt continuous improvement behaviors in your industry, company, and day-to-day job.
Happy Hour 4:00 - 5:0

0
Registration Prices:
Manufacturing Companies: $90
Non-Manufacturing Companies: $180
Keynote & Happy Hour Only (3:00-5:00 pm): $60
SPONSORS
PLATINUM SPONSOR

 

                          Media Sponsor:

 

GOLD SPONSORS

 
 
SILVER SPONSORS

 

                    
| | | | |
| --- | --- | --- | --- |
| BRONZE SPONSORS |   | |            |
| HAPPY HOUR SPONSOR |   | | |
| | | | |