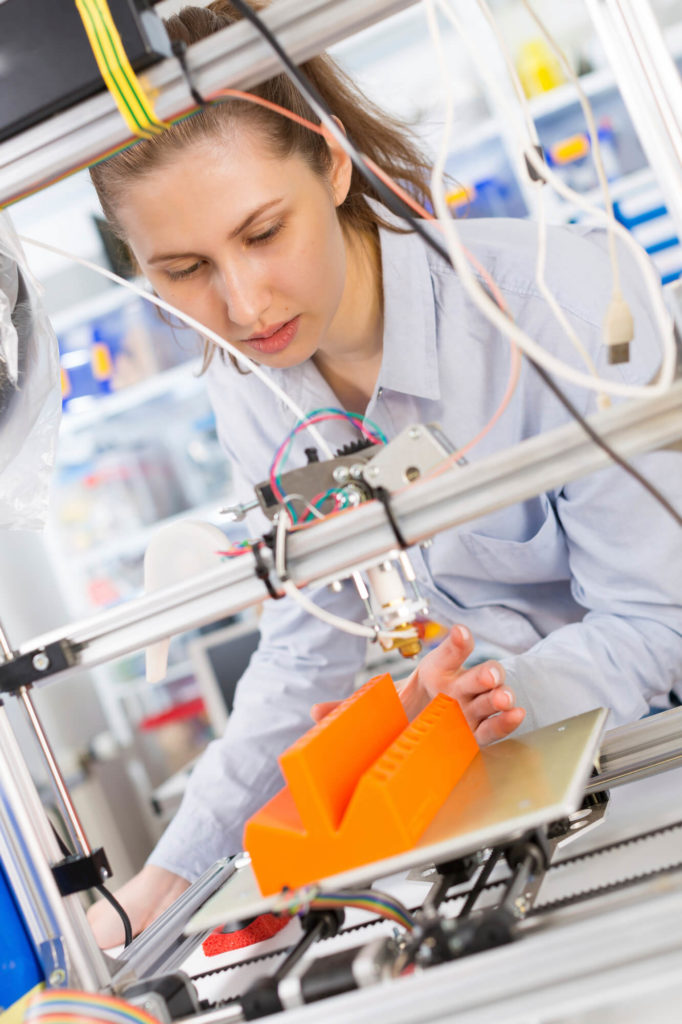 DESIGN SERVICES
Technology has streamlined the go-to-market process for most manufacturers. That means revenue sooner.
MANTEC can help you select and implement the technology that makes sense to your company's design, prototyping, and testing needs, including:
Simulation & Analysis
Technology will allow you to simulate and analyze various scenarios in your systems and products without the cost of time and materials to do it in the "real world".
3D Digital Modeling
3D modeling, also called additive manufacturing, has made huge advancements in the manufacturing go-to-market process, as well as increasing the services manufacturers can offer to their customers in prototyping and shorter production windows.
Transformative Products
Technology is growing every minute. There are big and small solutions that will transform the way you do business. These transformative products and reduced turn-time, increase profit and save money. Which transformative products might make the most sense for your company?
Collaborative Engineering Tools
Technology has greatly increased the progression of collaborative engineering where multiple players from different organizations are working together to address design challenges, bargain for individual or collective advantages, agree upon courses of action, and/or attempt to craft joint outcomes to serve mutual interests. To successfully participate in such efforts, you need to have the right tools.
Product Lifecycle Management (PLM)
Product lifecycle management is the process of managing the entire lifecycle of a product from inception, through engineering design and manufacture, to service and disposal of manufactured products. This process is significantly more manageable, and can be more easily adjusted, with PLM software.
Supplier Integration
You can improve the effectiveness of your supply chain by integrating your suppliers into your technology. Using a shared management information system, lets your suppliers know WHEN you need materials and keeps your inventory team abreast of WHAT materials are coming in.
For more information about Technology Consulting, Call MANTEC First at 717-843-5054 or contact Leigh Ann Wilson at wilsonla@mantec.org.